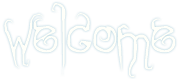 __________________________________________________________
________________________________________________________________
Welcome to the new and improved page!
Feel free to fill out the forms, ask questions and help out in anyway, its all very appreciated. This group is about foxes, and even some wolves. Even though a wolf or dog may be bigger than a fox doesn't mean they don't listen to their leaders. They must have the same respect. If you join this group you have to be respectful and caring. If you have problems with someone don't drag others into the drama or you will be banned. Stealing art or killing other people characters is forbidden unless the owner to the char lets you kill them. I hope you all have a fun time here and make new friends. This group is wanting more literate people as well as drawers so if you are not going to spend the time in the things you draw please don't join. The gallery is going to become strict too. I do not want lazy drawings, or half done, If you are not going to put in your full effort then you will get a warning then be suspended from the group till further notice.
____________________________________________________
History
(200 years prior)
The ground trembled and shook, clouds of dust rising from the tattered ground below. With the vicious tremors and cracking sounds beginning to calm and the low rumbles of the storms fading into the distance, the fall of paws could be heard faintly. On top of a large hill, rising from the dust, five figures appeared. Their eyes were scanning the area before them, each holding their breaths. Below the crest of the hill, lay a broken civilization. The tall, ominous buildings that used to cast large, sickening shadows over their territory lay in ruins. The once busy streets, usually full of loud, vicious, Roundpaws were silent, their thick metallic bodies strewn about like feathers from bird prey. The strangest thing of all, however, was the absence of the Hairless Kind. Their empire had fallen, and they were nowhere to be seen since the Great Ground Break that had torn through that first night two Sun Bounds ago.
After the long, tense silence, one of the figures finally spoke. He was a medium sized creature, the fur above his paws as white as fresh snow during the long moon leaps of frozen ground while his paws were brown from the dusty earth. His eyes glowed a deep amber, and his voice seemed too deep for his size. He was known as Fallen, since he was once called Star but had refused such a name and violently attacked anyone who called him by it. He was a very cold, uninterested character. As he spoke those around him turned their heads wearily. "They've gone. The Great Ground Break drove them away. I'm not surprised. The Hairless Kind are a weak species."
The next to speak was a silver creature with a gold blaze and white flecks as if she has fallen into a pit of star dust. She stood slightly taller then the male beside her, and her eyes glowed a gentle green. They knew her as Hope, since she never seemed affected by anything. She was known to be a very unreadable character, going from perfectly calm to violent to disrespectful in an instant. Her calm voice did nothing to calm the bristle of weariness running through their fur though. "What if they haven't gone? What if they simply looked for shelter else where until the ground stopped snarling?"
A tiny golden creature beside her scoffed, her large ears trembling with laughter. She was a small one, not even as tall as Fallen, and her ears made up most of her body. Her eyes gleamed bright yellow in amusement as she stood, barking down at the ruined empire of the hairless kind. She went by the name Call, a fitting name for such a loud yet small creature. She was an energetic yet fierce being, lashing out when you least expected it. "Its been almost three Sun Leaps and the ground continues to growl at us. I can feel it in my blood- the Hairless Kind have either passed on or will not be returning. Theres nothing for them to return to but a pile of wrecked large dens."
There was a sigh of agreement above her and the five looked up. His silver eyes bore back into them, his gray and black fur becoming a mirror to the moons light. He stood the tallest of the five, large rounded ears pinned back as he spoke gently. He called himself Soul, and he was quite the kind being. He had much patience it seemed, and yet when you pushed him too far became very violent and serious. He sat back on his haunches as he spoke, respectfully looking to each of them in turn. "Well either way they're gone, if even for the moment. I think we should use this time while we can."
After a moment of silence, the last wanderer spoke up. Her eyes glowed as bright blue as the sky on a hot, cloudless summers day. Her fur was as black as the a moonless night, due to an oddity in her genes that didn't fit right and made her fur dark rather than the characteristic red of her breed. She was known as Night. She had a friendly exterior, but she was stubborn and cunning, even a bit sassy if she couldn't help it. Her tone this night, however, was nervous, and cautious. "Maybe thats a sign then. If not even the hairless kind will stay in their territory maybe we shouldn't either. Maybe we should take their example and move on. What if the ground breaking continues, or what if the worst has yet to come?"
A few of the other around her scoffed while the others seemed uncertain. Hope and Fallen laughed deeply, Fallen mimicking her speech in a flamboyant voice.
" 'What if the worst has yet to come' she says. Pah! The hairless kind are simply cowards, as scared as a lost kit in the time of Frozen Ground." He snickered, fur bristling with hidden anger.
"I saw the water trembling two sun bounds before the Great Ground Break even happened. I think I would know if another Great Break was on the way. Don't be so superstitious Night." Her calm voice was laden with icy venom despite her calm stance.
"Now wait a moment," Soul interrupted. "What if she is right? The Great Ground Break destroyed the Large Dens of Hairless Kind as easily as you and I would catch a beetle in the time of Dry Ground, and I can still feel the earth shivering under my paws. Whos to say another Ground Break won't happen again, may it be better or worse than the Great, or possibly even something else? Maybe not for many Moon Leaps, but if it happened once its bound to happen again. Maybe we should move as well." Night gave him a grateful look, glad to have the help against the other two who were glaring at them sharply.
"Our kind has lived on this land forever! We can't just leave it!" Barked Fallen, fur bristling in fury.
"But our territory is even worse off than the Hairless Kinds territory and they were smart enough to run off!" Night growled, the fur along her spine raising. The two were ready to fight it out when Call yelled out again.
"Killing each other won't solve the problem!" The four around her looked down at her in surprise. "Our home is in ruins and we have to leave but we can't abandon the land where we were born. There has to be something else." The group sat in silence until a wide grin spread across Fallens face.
"Then we'll take their city. It was our land to begin with." Soul and Night seemed appalled at the idea while Hope wagged her tail in excitement.
"I think thats a fine idea. We can take back our home." She nodded her silver head.
"That seems fair. I'm sure we could make a living..." For once Calls voice was soft, as if she didn't believe in what she was saying.
"The shivers will calm down soon enough and their territory IS better off than ours, as you stated Night." Fallen sneered at her, grinning widely knowing he had them cornered.
"Just because it stands doesn't mean its any better!" Soul was exasperated and frustrated by the three. Beside him, Night half snarled.
"Do you forget how dangerous the Hairless Kind are- whether they're around or not? Their stone trees release dark air that kills the plants, their huge Roundpaws cough sickening fog and spit brown and black water that seals your throat, and they hide poison with their prey!" She panted, but took a step back with Soul as Fallen and Hope snarled, stalking towards them. Call sat silently, ears back, and head down as many pairs of eyes appeared behind the offensive foxes.
"We're taking this city and there is nothing you can do about it." Before either could bark for help the shadow foxes behind Fallen and Hope lunged at them, pinning them down. The two were dragged down the hill and into the streets. The rein of the Fallenstars had begun, and only the gods could save them now.