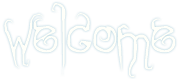 __________________________________________________________
________________________________________________________________
Welcome to the new and improved page!
Feel free to fill out the forms, ask questions and help out in anyway, its all very appreciated. This group is about cats and canines as well. Since I am a big wolf fan as well as a cat fan I like to have both but keep things fair as well. Even though a wolf or dog may be bigger than a cat doesn't mean they don't listen to their leaders. They must have the same respect. If you join this group you have to be respectful and caring. If you have problems with someone don't drag others into the drama or you will be banned. Stealing art or killing other people characters is forbidden unless the owner to the char lets you kill them. I hope you all have a fun time here and make new friends. This group is wanting more literate people as well as drawers so if you are not going to spend the time in the things you draw please don't join. The gallery is going to become strict too. I do not want lazy drawings, or half done, If you are not going to put in your full effort then you will get a warning then be suspended from the group till further notice.
____________________________________________________
History
(20 years prior)
Through the dust cloud 6 cats traveled, all watched as the humans traveled and done their daily routines. Cars filled the skies with black suffocating smog and the noise became unbearable during the day. The cats met together one night like the usual. "This nonsense needs to end" The largest cat spoke, a silver tom with piercing amber eyes. He went by the name of Fallen, because of the glow in his eyes some call him Star but he hates the girly name so he usually fights all who call him that. "Its going too far and destroying our hunting grounds." One cat stepped up, Bright green eyes, orange furred with white splotches. She went by the name of Hope. "We cant stop all of them could we?" "yes. we shut their power source down and then let them starve." One peppy bright yellow eyed tom sang out. His almost black fur blends with the night sky itself. He went by the name of Call. "Sounds like a good idea to me." A she cat sung out, her eyes pale silver. She went by the name of Soul. "lets go through with it. I know where their place is at. "I can sneak in easily" A purple eyed tom chimed in. Her fur speckled brown. "I agree but to kill a species off?" A blue eyed she cat murmured. Bright white pelt. "Its nonsense. Im not having any part in this" She meowed. Unhappy looking at them. She takes a step forward. She tries stepping forward but feels the sharp pains rumble through her as Fallen knocks her backwards hard. "If your not with us Night then I say you leave." Growled Fallen. "And do not come back. Don't let me see you on our land" Night struggled up feeling her body in protest of moving. "Im not going to let you kill them!" She howled angrily launching at Fallen. Feels side attack hard made by Call. "Enough Missy, you will not stop us from taking back what was ours." He spat in her ear. Hope moves in and holds Night down as the remaining cats head off on their plan. She watches them vanish around the street corner, her ears back.
Fallen led the cats to where their base camp is till all of them return. "Now all of you, get to you plans immediately. Don't let them reign no more." He growls ordering. Call, Soul and Forgotten headed off fast. Soul waits by the entrance to keep watch for humans that are going to wander into the plant. Her eyes the best at seeing moving creatures and for danger. She hears Forgotten lead Call into the tunnel system of wires. Call looking at the wires carefully. "Gotcha" He slices the wire fast with his long claws avoiding being shocked. Used to it anyway from playing with wires before. His tail is a bit unnatural looking and his whiskers all zigzagged. Fallen watches the power to the whole city begin to shut down going pitch black. " This is the beginning to my raid. The Fallenstars will take over this pathetic island with all these cats on it." The shadows around him begin to move as cats emerge and go beside Fallen. "Nothing can stop us now."